ETERNAME — Online now !
| | |
| --- | --- |
| Viewer rating: | |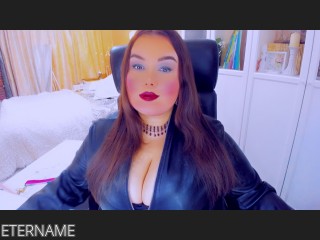 | | |
| --- | --- |
| Adult level: | Dungeon |
| Country: | Just Ask Me |
| Options: | |
| Languages: | |
Profile
| | |
| --- | --- |
| Name: | FinDommeEva |
| Age: | 47 |
| Sex: | Female |
| Orientation: | Straight |
| Ethnic: | Multiracial |
| | |
| --- | --- |
| Build: | Curvy |
| Hair: | Brown |
| Eyes: | Green |
| Special: | |
Session Title:
Only For My Wealthy, Humble, Obedient, Lavish & Generous Slaves & Subs,Femdom, Public Exposure, Blackmail, Homewreking in a frame of Pure Findom
What to expect:
I am a post-graduate student, spend a lot of time at the computer.I am an experienced, well-spoken but harsh, strict but caring kind of findomme.I cataloguize notes about subs and their quite heavy media archives, I google their symptoms, investigate and discuss the most complicated ones with my supervising shrinks, let's call them Supreme High Priests of literal perception.I don't jump through hoops for my visitors but I take them all and their feelings, stories,emotions very,very seriously.
Why I am here:
I'm here since I prefer to end up my day by counting funds on my account rather than washing**off strapons in my kitchen's sink. Yes I do prefer not to even touch subs,it would be too gross and perhaps not safe.Yak! No cashpoint meets either, only online
Turn-ons:
what turns a normal woman on:Tight fit body, power,energy,positive vibe, kindness,brain, attentive attitude, youth, if he is well-endowed, has refined manners, respectful approach and modesty. Driven, witty, laid back, all those beautiful things in men which none of my visitors online have, since people like that do not wank online ;) But loserboys can impress me only with their wallets and nice,easy attitude. Don't try to be" sexy" for me.I can afford it not to pretend I like subs so I won't
Turn-offs:
I do not talk with anybody for free, ever,do not read emails, neither answer in my text chat, I ban those who distract me there twice. If i see somebody there it means this individual hasn't even taken a look at my profile. I ban for "peeping". + do not stroke your dick when you walk into my chatroom neither do it without my permission.Any outfits requests, any body worship are only in one-on-one mode. And overall ofc the main thing to remember is CFNM protocol.
Schedule:
GMT: 12:30-3:00/7:00, phone is available in one on one videochat (uk mobile+landline) @DrainingWallets @Miss_Etername
Photo archives
PLEASE LOGON TO SEE THE REST OF MY PICTURES!